AVR Sony Unilink Interface
For information only - No support ! #
My Atmel AVR based Unilink interface #
Something about my own development for an Sony Unilink interface.
Hardware #
Controller Atmel ATmega8 at 7,3728MHz (up to 16MHz)
Some external components for signal converting
Possible ATmega8 PCB layout: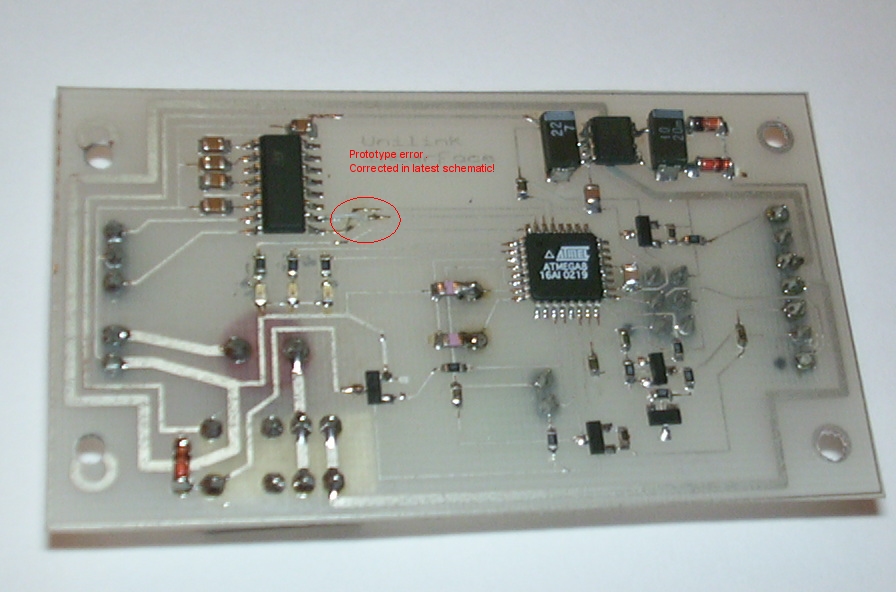 Simon Wood´s GNUnilink interface #
Many thanks to Simon Wood for his great support!
Some informations about the Unilink dongle.
Hardware:
PIC16F628 at 10MHz
RS232 input/output
Schematic: HERE
What the dongle can do:
emulate an CD or MD changer on a Sony radio with changer support
set and display disc number (CD/MD: 0-14)
set and displaytrack number (CD: 0-99, MD: 0-255)
set and display track time
set and display disc name in CD and MD mode (8 or 16 characters)
set and display track name in MD mode (8 or 16 characters)
RS232 output on the following radio functions:
CD/MD changer select/deselect
Next/Previous disk and/or track
Direct disk
Shuffle, intro, repeat
Recommended Links:
GNUnilink homepage homepage by Simon Wood, developer of GNUnilink
Sophana´s GNUnilink page the most up-to-date GNUnilink page. Find new sourcecodes and improvements for Simons interface here.
This project is not endorsed by Sony.
Sony and Unilink are registered trademarks of Sony Corporation.
👈 Home